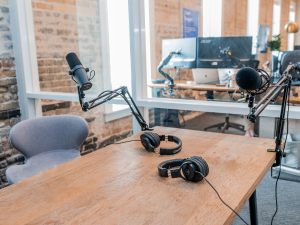 Royalty Reminder Co-Founder Ethan Ellenberg was interviewed on the most recent episode of the "Inside Independent Publishing" podcast. The podcast is affiliated with the Independent Book Publishers Association, an organization that serves the independent publishing community from author-publishers to bigger outlets.
Ethan and host Peter Goodman cover the expanding world of literary IP and what authors and publishers can do to take advantage of new opportunities.
Check out the full show here. Big thanks to Peter for having us on!
Read the transcript. Click IBPA Podcast Ellenberg interview